FARBlog

The Official Web Log of Famous Author Rob Byrnes,
brought to you from the center of the universe:
West New York, New Jersey

Defining Deviancy Down Since 2003



About Me
Name:Famous Author Rob Byrnes
Location:West New York, New Jersey, United States
I am a fantastic guy and everyone loves me and my mother says I'm not as obnoxious in person as I seem to be when blogging. Also, I'm very modest.
Commonly Found at:
The Official Site
Facebook
Twitter
Meanwhile, on Twitter:
Famous Author Rob Byrnes
Presents
TRIVIALITY!
Monday through Friday
Now through Forever
Test Your Trivia Knowledge!
Risk Losing Your Dignity
or Winning Nothing but Respect!

See Rob Byrnes

From March, 2009:
"Talking About:"
with host Jonathan Griffith



Hear Rob Byrnes

From 2006: Sirius Radio's
"OutQ in the Morning"
Click Here!


Now in Bookstores!
"(A) laugh-out-loud endgame farce
with definite switch-hit appeal.

-- Booklist

The Ouevre
"Byrnes... plumbs the depths of variously closeted men in this sly charmer. (C)lever dialogue and an astute rendering of the prices people pay to keep secrets buried add crossover appeal."
--Publishers Weekly
"This story is filled with some of the funniest, yet down-to-earth, characters I've read in a while. Filled with humor and a touch of sarcasm, Trust Fund Boys delivers exactly what it promises -- a really fun read."
--HM Key, Out in America Cities Network
"(C)lever, compulsively readable... Byrnes adroitly combines a twist-filled plot, solid characterization, humor and steamy sex to create a nicely crafted, delightful debut that readers of any orientation will enjoy."
--Publishers Weekly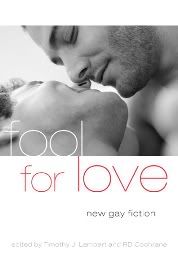 "This is indeed new gay fiction, prose of meritorious quality."
--Richard Labonte, PrideSource
"Strange Bedfellows" follows a concept that seems to be ripped from the headlines: politics mixed with sex. But you can bet that things were never this hot between Bill and Monica!"
--Random Amazon Reviewer
Show Me Your Love
E-Mail Me
What the Cool Kids
Have Been Reading Lately
Reading Is HOT!

(And So Are Writers) Marc Acito
Rabih Alameddine
Josh Aterovis
Andrew W. M. Beierle
'Nathan Burgoine
Becky Cochrane
Joel Derfner
Tom Dolby
Drew Ferguson
Michael Thomas Ford
Tim Forry
Diana Gabaldon
Ted Gideonse
Mark Harshbarger's Deep Dish
Greg Herren
Bill Konigsberg
Timothy J. Lambert
Darlene Marshall
Rich Merritt
Frank Anthony Polito
David Puterbaugh
Jeffrey Ricker
Rob Williams



Recommended Reads
ABC
Alex Balk
Arjan Writes
The Awl
The Bilerico Project
Bob's Yer Uncle
Chrisafer

DEF
Daniel Phillip
Fark
Fool's Gold Coast
For Myself and Strangers
FozzieBare

GHI
GGWoo
Gawker
GayTwogether
Good As You
The High Priestess
Hikaruland
Hit or Miss

JKL
Joe. My. God.
JoyZee Boy
Just David!
Kenneth in the (212)
Lisa

MNO
Marika
Multiple Personality
PQRS
Rick's Launching Pad
Signalite
Soliloqueer
Someone in a Tree
Splenda In The Grass

TUV
The Tin Man
Tuna Girl

WXYZ
Weirdo's Words


I also read a number of blogs
that can charitably be called
train wrecks. Sorry... no links.
I try to only make fun of people
behind their backs. You'll have
to find them yourself.

Site Feed